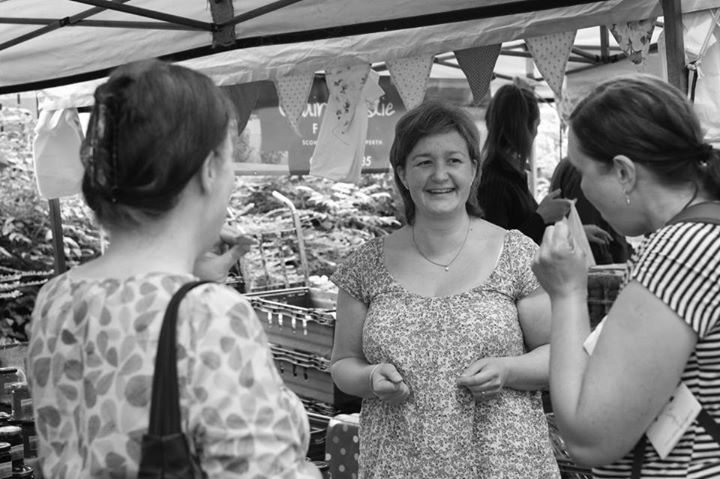 About Perthshire Preserves
---
Perthshire Preserves was established in April 2010 by Iain Mackenzie and Kate Thornhill. We both have an Hotel background in Food & Beverage and Iain is an ex Merchant Navy Officer formerly with Cunard Line.
We have been making homemade jams and preserves for ourselves for many years. We saw there was a market for high quality handmade preserves in and around Perthshire. We are based in Callander, within the Trossachs National Park, hence the name Perthshire Preserves. 
We use only the finest of ingredients and local suppliers where possible. Our best sellers are the Award-winning Pink Grapefruit & Ginger Marmalade,  Lemon Preserves and Spicy Tomato & Chilli Chutney.  We also have been awarded a Great Taste gold star for Hot Banana Chutney and our famous Lemon Preserve.  Our Orange & Whisky Marmalade appeals to locals and tourists alike.  Perthshire Honeys are a breakfast delight.
Coeliac friendly – we only use wine vinegars in our chutneys so you and your tummy will love them.